By Ed Londergan | Mon, April 1, 13
The multifamily workshop at the ACEEE Market Transformation Symposium in Washington, D.C., attracted a large crowd of people wanting to join the conversation about innovative policies and programs in the multifamily housing sector. This event represented a prime example that the power of collaboration and conversation hold for the advancement of energy efficiency. Presentations by Peter Ludwig and Rick Samson depicted the full-circle status of the U.S. multifamily market that uncovered connections between market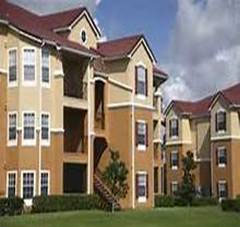 characteristics, market barriers and market outlook. Rick and Peter both view multifamily efficiency from different viewpoints but face similar barriers and have the same goal at the end of their tunnels: multifamily energy efficiency market transformation.  Ed Londergan, NEEP's Multifamily Project Manager, moderated the session and provided his extensive multifamily experiences and leadership to the foundation of the conversation. The ACEEE Symposium Multifamily Workshop, By the Numbers: Peter Ludwig, Director of Energy Efficiency Buildings at CNT Energy, based in Chicago, presented on their Energy Savers program, a one-stop energy shop for multifamily building owners. Since 2008, the program saved 22,000 households 16% on energy bills, or $10 million to date. The program also provided audits to 805 buildings containing over 32,000 units and retrofitted over 300 buildings with more than 11,000 units in the affordable housing market. The retrofits account for energy savings of 30% or over $3 million a year. The program also created more than 400 local jobs. The program's goal is to save 100,000 households 16% on energy bills, a projected savings of $9 million per year, create 900 local jobs, and coordinate energy efficiency services to deliver up to $250 million of investments in programs by 2015. Rick Samson, president of Stewards for Affordable Housing for the Future (SAHF) Energy, presented on on-bill repayment, a new way to finance energy efficiency retrofits in low income multifamily rental housing. The program addresses two key challenges faced by this sector; properties need capital to fund retrofits and traditional property secured loans are not generally available. On-bill repayment offers the opportunity to bring new capital to affordable multifamily housing by combining utility funds with private capital. Five entities were involved in a pilot program with the California Housing Partnership Corporation; SAHF and CHPC, utilities, building owner, lenders and contractors, each having a specific role in the process. The pilot demonstrated that significant energy savings can be achieved at a reasonable cost. This workshop embodied the potential the U.S. Multifamily market holds for massive energy savings, job creation, and more efficient, interconnected relationships between tenants and landlords. The fight for multifamily efficiency is an ongoing effort to overcome the lack of capital, split incentives, lapse of awareness, knowledge, and best practices that are hiding a plethora of societal benefits. If you missed this workshop and want to learn more about energy efficiency in the multifamily market, don't fret! 
The 2013 NEEP Summit
 is putting on a 
multifamily workshop
 to provide an overview of activities in the region and insights into policies and programs that are moving the multifamily market forward.