By Samantha Bresler | Tue, June 11, 13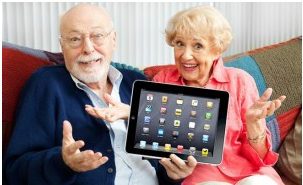 This is your last chance to register for NEEP's BCE workshop at the 2013 Energy Efficiency Summit!
Business and Consumer Electronics (BCEs) programs have long been the cause of frustration for efficiency programs. As described in a recent NEEP blog post, energy consumption per device is low, but the aggregated energy use of electronics is a staggering 15% of the household. This sizeable potential for energy savings is like an object that is just out of reach. The very innovation and diversity that makes electronics appealing to consumers creates enormous design challenges for efficiency programs. How can you earn savings when each product uses a small amount of energy, but added together have a large effect? Amidst the frustration, on the 18th of June, experts in the energy efficiency realm will convene for the NEEP BCE Workshop at the 2013 Northeast Energy Efficiency Summit. Unlike meetings of the past that analyze, question, evaluate, and study BCEs, ours is different. We're not convening a workshop to lament our BCE woes; we're here to provide solutions. We begin in the morning with a national perspective on how to create BCE programs in spite of low marginal savings and profits. Immediately afterwards we will present our research findings and strategy recommendations on the path forward. Ultimately, in the final session, we will discuss what innovative technology, energy management, and policy is to come. But the work is not done yet; we need your help. At NEEP we understand that the strategies of the past will not help us with the technologies of the future. So for several months, NEEP has been developing a strategy with recommendations for upcoming and original BCE programs. But before the strategy is finalized, we invite you to this opportunity to provide input and feedback. With your help we can address any gaps in our research, or adjustments to the strategy trajectory. Energy efficiency programs have been unable to reap the full potential of savings from this market. This problem is only going to get bigger as electronics become increasingly significant in our daily lives. Efficiency programs have been affected by this problem, so please come and be part of the solution. Come to the BCE Workshop, we'll have a seat waiting for you.