By Samantha Caputo | Wed, November 14, 18
On the menu for this Thanksgiving? A silver platter of midterm election results. Politics always comes up at the dinner table in my family, and I am sure the midterm election results will not be left behind this Thanksgiving. One of the subjects I am curious about is how the midterm election will impact energy and climate. Let's take a look at what we know so far.
Federal Midterm Election Results
At the federal level, Democrats win the House of Representatives while Republicans maintain control over the House. The New York Times has been tracking live results and these are the most recent maps. Democrats have confirmed 227 seats, with 10 unconfirmed, and Republicans account for 198 seats. Taking the House, Republicans lost 32 seats. This has implications for the bipartisan Climate Solutions Caucus. The future the Caucus remains unknown because 13 of the 45 Republican members of the Caucus lost their seats and another seven retired and were replaced by Democrats. In addition, co-chair and co-founder Carlos Curbelo (FL-26) lost his reelection. Only time will tell.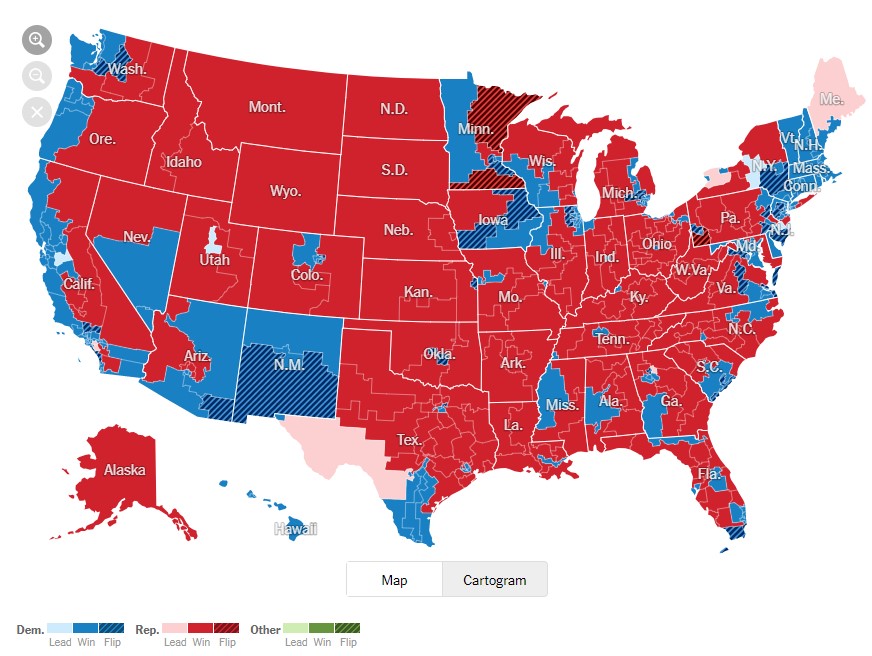 Figure 1 - House Results for 2018 Control, Source: NY Times Live Results (11/13/18)
According to Ceres, Representative Frank Pallone (D-NJ), expected Energy and Commerce Chair, said he'll examine the impacts of climate change on communities and the economy and seek to restore environmental protections.
Additionally, Representative Nancy Pelosi (D-CA), likely House Speaker, plans to recreate a select committee on global warming that existed in the House between 2007 and 2011, and pursue infrastructure legislation.
As for the Senate, Republicans maintain control with 51 seats, gaining one seat and two undecided. Democrats have 47 seats, losing one seat. Maine and Vermont have elected independent candidates: Senator Bernie Sanders in Vermont and Senator Angus King in Maine, who both appear in green on the map below.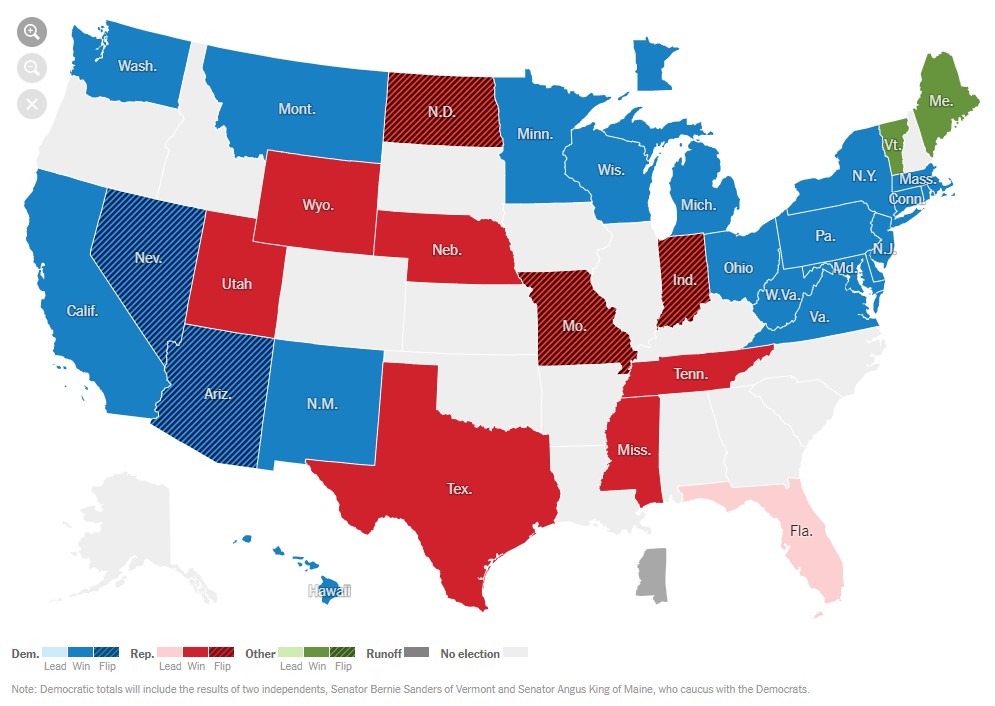 Figure 2 - Senate – 2018 Federal Results, Source: NY Times Live Results (11/13/18)
State Midterm Election Results
This translates to state legislatures as well. A majority of the states in the region have Democratic control, with a few split, such as New Hampshire, Vermont, Massachusetts, and Pennsylvania. West Virginia maintains Republican control at the State House. While state control may have some variation, and aside from Pennsylvania, legislative control sits with the Democratic Party.
As for the gubernatorial election, Maine and Connecticut are the only states in the NEEP region that have new residents in the governor's mansions. This is coupled with Democrats winning both legislative chambers. Governor Janet Mills, Maine's first female governor, plans to cut state emissions 80 percent by 2030. Governor Mills' campaign highlighted increasing financing for weatherization, heat pumps, and photovoltaics through electric bills. This is critical in achieving the carbon reduction goal where energy efficiency is considered the first least-cost resource, followed by the integration of decentralized clean energy production.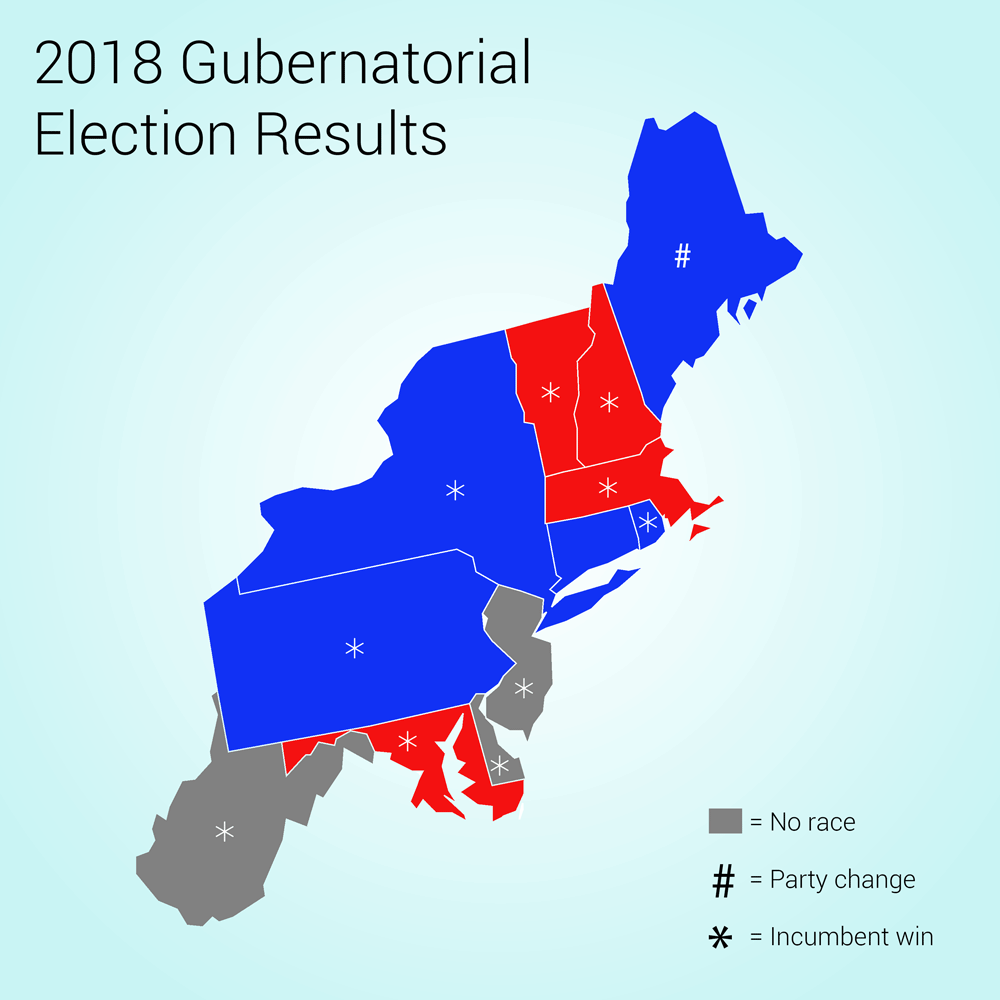 Connecticut's new governor, Ned Lamont, plans to commit the state to further reduce carbon emissions from current levels of 35 percent by 2030, 70 percent by 2040, and achieve carbon neutrality by 2050. In addition, Governor Lamont's campaign includes resiliency against rising sea levels, energy conservation, modernizing the grid, securing a clean energy economy, and investing in sustainable transportation options.
Both of these newly-elected governors provide promising priorities for energy and climate, and alignment with the state legislature makes for a promising future. Re-elected New York Governor Andrew Cuomo now has a Democratic state senate, providing some leg room in delivering on his environmental promises this term and following through on the New Efficiency New York plan.
In Massachusetts, Republican Charlie Baker was re-elected on his platform identifying climate change as a priority agenda item, as well as indicating support for an emissions trading program to tackle transportation emissions.
Delaware, West Virginia, and New Jersey did not have gubernatorial elections in 2018. New Jersey Governor Phil Murphy was elected in 2017 and, since then, many energy and climate initiatives have moved forward. Based on the midterm election results in the Northeast, there may be more energy and climate initiatives brought forward.
Now, I cannot wait to share these results over a big Thanksgiving turkey; gobble gobble!