By Samantha Bresler | Wed, February 12, 14
As NEEP bids farewell to the incandescent light bulb, and
congratulates ten cities
in the United States for their embrace of efficient lighting,
Congress has, unfortunately, yielded to obstinate consumers
. Congress' recent budget deal denies the U.S. Department of Energy funding to enforce new efficient lighting standards for lamps, which have disqualified the traditional incandescent light bulb. Thankfully, the new efficiency standard for light bulbs established by the Energy Independence and Security Act of 2007 (
EISA
) will go into effect, even though DOE is restricted in its enforcement of that standard. This is disappointing given that energy and cost savings are lost due to stubborn consumers and their outdated preferences for incandescent bulbs.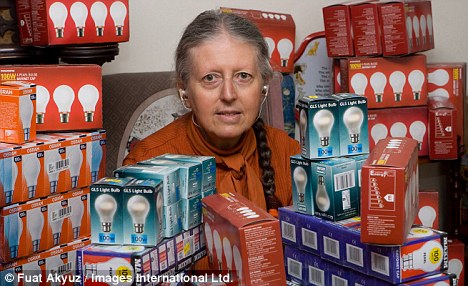 I share my colleague's belief in the winning recipe of '
Innovation and Regulation
' to reduce energy consumption, fuel cost, and environmental degradation.  By ignoring the advances made nationally and regionally, this attempted halt of EISA would only harm the United States economy.
American manufacturers
have moved on, and have already innovated and adapted to the new standards. However, with DOE unable to enforce this standard, Congress' actions would leave less-stringent foreign manufacturers to flaunt the law. In fact, since
California adopted
EISA's standards a year before it went into effect nationally, manufacturers have been prepared ever since. In a
recent study by ASAP
, efficiency standards are found to have no drawback on performance, features, or price (including electricity bill savings). Congress' misguided efforts can only hinder that innovation and development, especially when the Northeast is a leader in energy efficiency.
Home Depot recently did a study
on the per-capita consumption of energy-efficient bulbs throughout the United States, and three of the top ten cities - Boston, Mass.; Hartford, Ct.; and Washington, D.C. - are within NEEP's region.  So what accounts for this voracious appetite for efficient lighting? Eight of the top ten markets offer some form of consumer incentive , with four of those offering incentives  for
both
LEDs and CFLs (yup, that's us again). Rather than displaying signs of incandescent-depravation, the lighting market clearly demonstrates that incentives can achieve increased uptake in efficiency.  It should come as no surprise that those same NEEP cities ranked highly in ACEEE's
City Energy Efficiency Scorecard
and
State Energy Efficiency Scorecard
.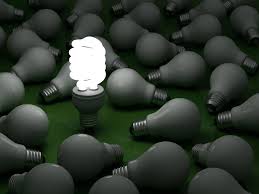 Despite this positive trend, the residential lighting market has a long way to go towards being transformed, and efficiency programs continue to have a very meaningful role to play. With continued pushback from Congress, this means we cannot afford to stand still or pat ourselves on the back.  Thankfully the 2013-2014 Update to NEEP's 
Northeast Residential Lighting Strategy
 (RLS) details how this bustling region can achieve critical energy savings over the next seven years. According to a study from
DOE
, LED lighting over the next two decades could save the country roughly $250 billion in energy costs, reduce the lighting electricity consumption by nearly one half, and avoid 1,800 million metric tons of carbon emission.  For more information on the benefits of efficient lighting, visit the U.S. Department of Energy's
website on Solid State Lighting
. NEEP and our
Partners
advanced efficient lighting to become national leaders, but Congress conceded to finicky consumers' interests and have sent us back in time. The lighting market is not faltering, and the remedy is not to lower our standards back to incandescent lighting. What we need is an expansion in efficient lighting programs to capture the remaining energy savings.