By Samantha Caputo | Mon, April 29, 19
The market of buying and selling homes is evolving, with consumers mindful of sustainability and the environment. At the same time, our homes are evolving and new technologies and practices are becoming increasingly prevalent in the real estate market. These technologies and practices make a home far more energy efficient than the housing stock to which we are accustomed.
With all of this new technology and consumer mindfulness, there is a real possibility that the residential market can serve as a turning point for building decarbonization. Take a look at this example of a high performing home with smart technology, energy efficiency features, and solar. Whether a new construction or an existing home, luxury or affordable housing, a high performance home typically exceeds the minimum building codes in terms of insulation, energy efficiency, and indoor air quality. Combined, all of this makes decarbonizing homes possible, but why hasn't this transition taken off full speed ahead?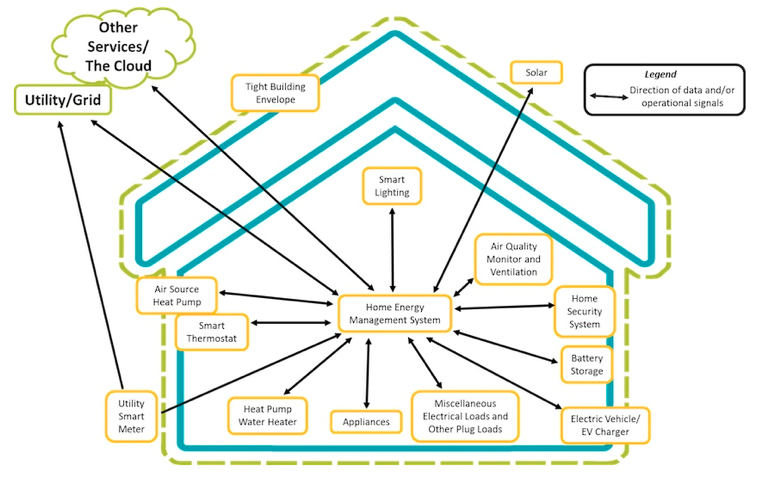 There's a lot going on in the green real estate space, but real estate practices can help support the huge task of making new technologies more affordable and desirable. Solar panels, energy scores for homes, and green home certifications make the lives of real estate professionals significantly more complicated. As local policies drive certifications and scores to the real estate market through time-of-sale ordinances, real estate professionals are increasing interacting with this information. Real estate professionals already encounter energy efficiency and renewable energy features when buying and selling homes.The need to better understand new heat pump technologies and controls, and how they work in a home, is more important than ever.
So how can we help?
Real estate professionals understand that clients want comfortable living spaces and that a majority of consumers buying a home are interested in sustainability topics. The first dot to connect is that energy efficient homes bring comfort, improved health, and affordability benefits to the customer.It's not just about selling energy efficient features, it is all about selling a feeling.
How will the client feel living in a high performing home? Maybe their children will grow up asthma free, or cold winter nights won't mean extra blankets to minimize the effects of the drafty living room. A smart thermostat can help keep the house comfortable while cutting down on electricity use, while insulation will keep the warm air in. Connecting smart technology and energy efficient homes to a feeling can help real estate professionals better use this information in their listings.
Home energy labels can help real estate professionals understand the efficiency of a home to better convey this "feeling". High performance homes usually have third-party certifications that document the most advanced levels of building science used in the construction or renovation of a home. Certifications and scorecards provide metrics to understand the level of efficiency. This information allows the buyer to make more informed decisions because they will understand things like estimated energy costs, as well as recommended improvements that can make the home a more comfortable, healthy environment. It is almost like putting a bow around the package of all the technology and energy features of a home.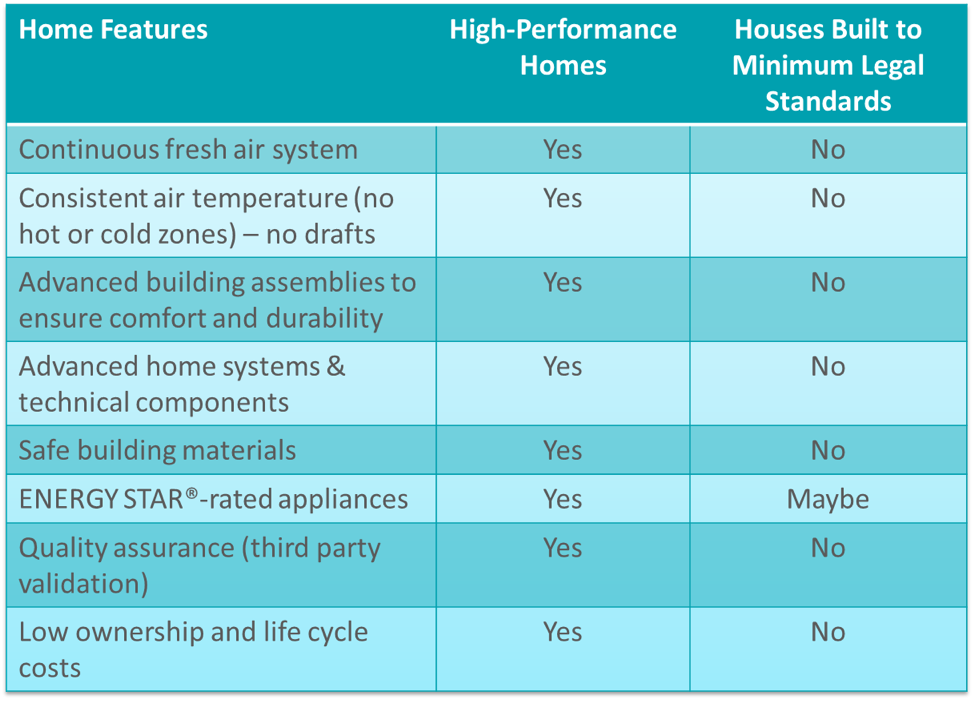 For some, it's bigger than the house.
The market of buying homes is also at a turning point where a majority of buyers are millennials. Millennials are environmentally conscious and, when making a major decision like buying a house, are going to look towards professionals for information about how to make the home more efficient and a healthy place to live.
This is a significant opportunity since approximately 31 percent of carbon emissions in the Northeast is attributed to the built environment—and many homes were built before building energy codes even existied. Using our own environment as a way to reduce our carbon footprint, we (especially Millennial consumers) are looking at the homes we live in as part of the solution.
Millennials are generally purchasing older homes and retrofitting them to be affordable, healthy, and comfortable environments. One way to ensure these homes are being retrofitted or built to be healthy and high performing homes is to get a home energy certification or label. Certifications like Home Energy Score and Pearl Certification can be used for existing homes to define the level of efficiency. DOE Zero Energy Ready Homes, Passive House US, HERS, and others can be used for new homes. Providing real estate professionals with access to verified, independent home energy information enables sellers to better market their properties, empowers buyers to make better-informed investments, and promotes wiser use of home energy.
Where does this information exist?
Home energy labels are a key strategy to establish a market value for energy efficient homes and associated investments to improve energy performance. One barrier that real estate professionals face is accessing this information. While more certifications and labels become available in the market and solar installations continue to grow, real estate professionals are perplexed with all of this "green stuff". Green data fields exist in local Multiple Listing Services (MLS), but more often than not, real estate professionals are not filling out these fields because of lack of understanding.
Real estate professionals need a tool that takes the hassle out of their hands. While they are learning about advanced technology in a home and all of the certifications and labels in the market, the information needs to auto-populate into their listings. Thankfully there is a solution. NEEP has worked with several Northeast states to develop HELIX, a tool that moves multiple types of home energy data into MLS listings.
HELIX is working with states, communities, and MLS to make this information available in the market. By connecting HELIX to the MLS, real estate professionals can accurately populate energy efficiency information into their clients' listings. With increased understanding of what this information means, real estate professionals will be able to sell the feeling of living in an energy efficient home.
To learn more, check out a recent HELIX webinar geared towards real estate professionals on the alphabet soup of selling a high performing home. It dug into what a high performing home is, what the different technologies are, and the benefits to customers.
This blog is part of Building Decarb Central, a series of blogs and other resources aimed at providing a constant flow of information on building decarbonization. Be sure to check out our web portal for more stories, resources, and information.